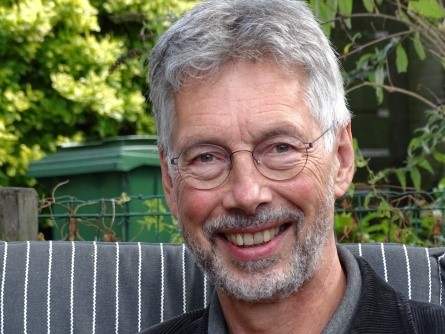 Pieter Hotei Verduin (1953) has been practicing zen since 1986. From 2017 to 2022 he participated in the zen teacher training of the International Zen Center Noorder Poort, under the inspiring guidance of Jiun roshi. In 2022, Jiun roshi ordained him as a zen teacher and gave him the Buddhist name Hotei, meaning Proclaiming the Dharma.
About teaching zen he says:
Every form, every being at every moment embodies the complete, living, ever changing interdependence of everything, with all the abundance, living wisdom and dynamical interconnectedness one can see therein. To be awake to that realization in my everyday life is my practice, and it is as such that I open my heart to proclaiming the Dharma. With great gratitude to my teachers, and to all the teachers before them, who passed on their understanding from heart to heart.